Mission, Vision and Values
Our Mission
We enhance quality of life for individuals and families in our communities through compassionate, integrated behavioral health services.
Our Vision
AllHealth Network leadership and the Board of Directors set the direction to identify our hope for the future state of our organization—an image of what we want our organization to achieve when we are fulfilling our mission.
As a specialized and highly-skilled provider of behavioral healthcare services, AllHealth Network improves the health and wellness of individuals, families and our communities.
Exceptional results are achieved with exceptional people. Our culture of excellence and transformation attracts and retains the highest quality employees.
AllHealth Network promotes a compassionate understanding of behavioral health to eliminate stigma, drive healthy public attitudes, and improve access to life-changing services.
We partner to transform and constantly improve healthcare so that people we serve may establish a lifetime path of health and wellness.
We strongly believe that when we improve quality of life for the people we serve, the well-being of the entire community is elevated.
AllHealth Network is positioned to expand our reach and positive impact on the health of our communities.
Our Values
AllHealth Network employees identified the values for our organization. More than 350 of our compassionate staff shared their beliefs on the selection of guiding principles that represent who we are. These values shape our culture and emphasize how we care for one another, our clients, our community, and our partners. We expect all employees to embody behavioral expectations of our values in their everyday work and as part of their competency as a member of the AllHealth family.
Respect
We treat our clients, colleagues and partners with respect and sensitivity; we appreciate and accept all individuals and value their unique contributions.
Compassion
We possess an inner desire to positively impact the lives of others (clients, colleagues and partners) through kindness, empathy, generosity and acceptance.
Integrity
We are consistently open, honest, ethical and genuine; we do what we say we will do.
Client-Centered Service
We do what's right for our clients; we speak, act and make decisions with the client in mind.
Accountability
We accept responsibility for our behaviors and decisions; we communicate results transparently.
Our Strategic Goals
AllHealth Network operates in alignment with a strategic plan that provides specific direction to accomplish our mission and vision. The strategic plan was developed with staff input across all departments, with members of the leadership team, and finalized by the Executive Team. AllHealth Network has adopted six pillars of excellence, which are embedded into quality improvement activities throughout the organization.
People
AllHealth Network is committed to becoming the employer of choice by hiring, developing, retaining and rewarding a diverse workforce. We strive to build a culture characterized by client centered care, accountability, compassion, innovation, open communication, trust and mutual respect.
Community
The Community Pillar demonstrates AllHealth Network's commitment to understanding and being responsive to the behavioral health needs of individuals and families in our community, and working with other organizations to transform and constantly improve healthcare.
Quality
The Quality Pillar describes AllHealth Network's plan for providing high quality care and measuring outcomes in a way that drives further success. Quality links directly to our culture, focusing not only on what we do but how we do it.
Service
The Service Pillar demonstrates AllHealth Network's commitment to client-centered care and our commitment to continually improve the experience of care.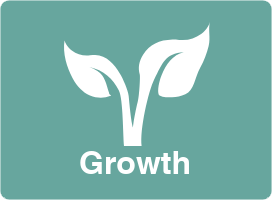 Growth
The Growth Pillar demonstrates AllHealth Network's commitment to developing new and innovative services to improve the well-being of the community and support the financial sustainability of the organization.
Finance
The Finance Pillar demonstrates AllHealth Network's commitment to becoming financially secure with the capacity for growth. Maximizing preservation and utilization of our key investments (e.g., facilities and IT infrastructure), establishing cash reserves, supporting new growth and revenue diversification and maintaining financial independence are key components of this pillar.