Join our team!
At AllHealth Network, your career impacts the lives of many in our Colorado community. Recognized as a Denver Post Top Workplace for four years in a row, our team of clinical and non-clinical mental health advocates create meaningful opportunities for individuals and families in our community who are facing tough challenges.
Every day, our teams create an environment where employees connect with one another and are motivated to give their best. We are committed to supporting staff development through training and continuing education.
What We Offer
Employees are AllHealth Network's top priority
Support groups
Relevant and inclusive support groups are offered to staff as needs arise.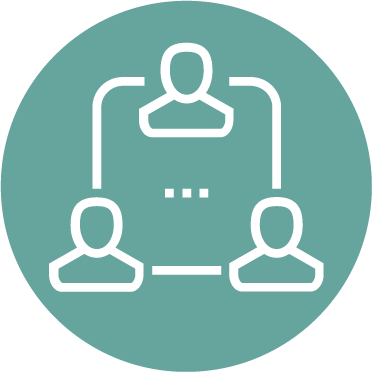 Employee resource groups
A safe space for employees with similar backgrounds and experiences to connect and support each other.
Work-life balance
We use a wellness approach to caseload management and are always collecting feedback to ensure that attainable goals are being set.
Appreciation and transparency
Our leadership makes it a top priority to ensure all employees feel appreciated and are well informed about important decisions.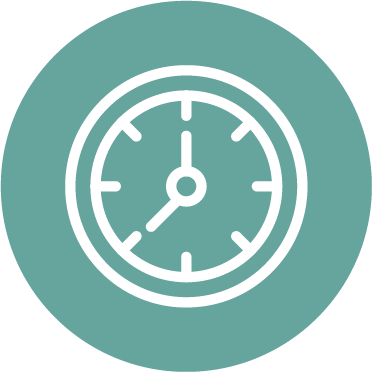 Support for self-care boundaries
All staff are encouraged to use PTO, end company meetings 5 minutes early, and exercise compassion for themselves and fellow employees.
PTO and benefits
All full-time employees start out with 20 days of PTO and it goes up from there.
We are a Top Workplace in Colorado
AllHealth Network was named a Top Workplace by the Denver Post for 2019, 2020, 2021, and 2022. Being voted and recognized as a Top Workplace shows that we, as an organization, are successfully creating a healthy and engaging work culture – a culture capable of attracting and retaining superior employees!
What Employees Are Saying
Each year, AllHealth Network participates in an employee engagement survey, administered by Energage. These badges indicate areas where our employee's ratings were among the top responses among companies participating in the Top Workplace survey. Our 2021 badges indicate that we are in the top 5% of companies for employees feeling well informed about important decisions in the organization (Clued-In Employees), and in the top 25% for employees feeling genuinely appreciated (Employee Appreciation) and feeling they have the flexibility to balance work and personal life (Work-Life Balance). We are very proud of these results and want to thank our employees for continuing to make us a Top Workplace!
AllHealth Network Job Opportunities
AllHealth is hiring for many different positions, including nursing, counseling and medical (M.D. or D.O.). Click below on the position that best matches you to find out more about the available openings.
Nursing
Are you interested in improving health outcomes for clients using an efficient, team-based model of care? Do you enjoy providing therapeutic interventions and care coordination to best meet clients' treatment goals? Check out our different nursing positions today.
Counseling
Are you wanting to advance your career as a therapist? AllHealth Network is always looking for experienced therapists and fresh graduates who want to learn and grow using recovery and strengths-based models of service delivery. Check out our wide variety of counseling opportunities below.
Medical Team
Are you an M.D. or D.O. seeking to enhance quality of life for people in our community through compassionate health services? We have positions available for in-patient and outpatient providers that include direct service and consultation, as well as clinical oversight and leadership. Check out our medical job openings below.
Our clinical internships provide behavioral healthcare experience to treat individuals and families with a wide range of emotional, social, and psychiatric needs using evidence-based interventions. Internships may be available with a range of populations including adults, children, or families and at varying levels of care including individual and group outpatient therapy, case management, addiction services, and inpatient care. Please see the listed postings below for opportunities currently available.
We accept internship applications periodically throughout the year and placements start dates typically begin in September, January and June. We offer internships across many departments dependent on program need and supervisory capacity. Please see the link below for available internship opportunities. If you have questions about the Internship Program or the application process please e-mail eearsom@allhealthnetwork.org
Loan Forgiveness Options
Clinicians and Providers at AllHealth Network are eligible for the following loan forgiveness options:
Equal Employment Opportunity