Early childhood programming at AllHealth Network is geared to ages 0 to 8.
Our interventions are designed to take place over a period of months with the goal of helping your child overcome difficulties they may face.
At AllHealth Network, we know how important it is for families to be involved in their children's care. That's why our staff works closely with parents and caregivers when creating a treatment plan for their child.
---
If you are interested in getting your child started with mental health services or if you have additional questions, call 303-730-8858 to speak with an intake specialist.
Early childhood services are available at the following locations: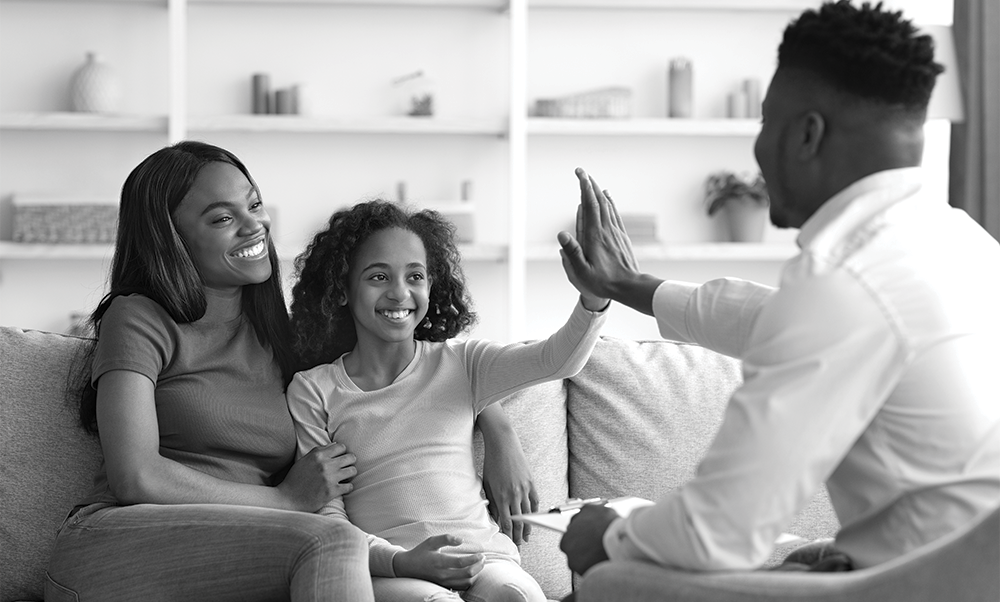 When to seek counseling
There are many reasons a parent or caregiver might decide their child could benefit from therapy. Some common examples include:
Family

Divorce
Death of a loved one
Changes in family dynamics (becoming an older sibling, etc.)
Counseling for adopted children
Counseling for foster children
Counseling for stepchildren
Changes in environment (moving to a new school, house, city, state, etc.)
Trauma

Abuse
Bullying
Experiencing a traumatic event
Major life changes
Behavioral Issues

Trouble in school
Self-esteem issues
Attachment issues
Bullying (Bullying others or a victim of bullying)
Sudden behavioral changes
Behavior inconsistent with the child's age or stage of development
Sudden shifts in usual interests or habits
Excessive worrying or sadness
Regression
Social isolation
Self-harm
The roles of therapists and caregivers
When a caregiver and child are in session the therapist acts as a guide, teacher, and supporter.
Outside of counseling sessions, caregivers are expected carry out the day-to-day coaching, relationship building, and teaching of skills and concepts discussed with the therapist.
As a part of our collaborative approach to treatment, staff will work with you to provide the tools necessary to address the unique challenges of caring for a young child.
If you are a parent or caregiver and find yourself in need of your own mental health support, we encourage you to call our intake line at 303-730-8858 and be connected to a professional outside of your child's care team who can help.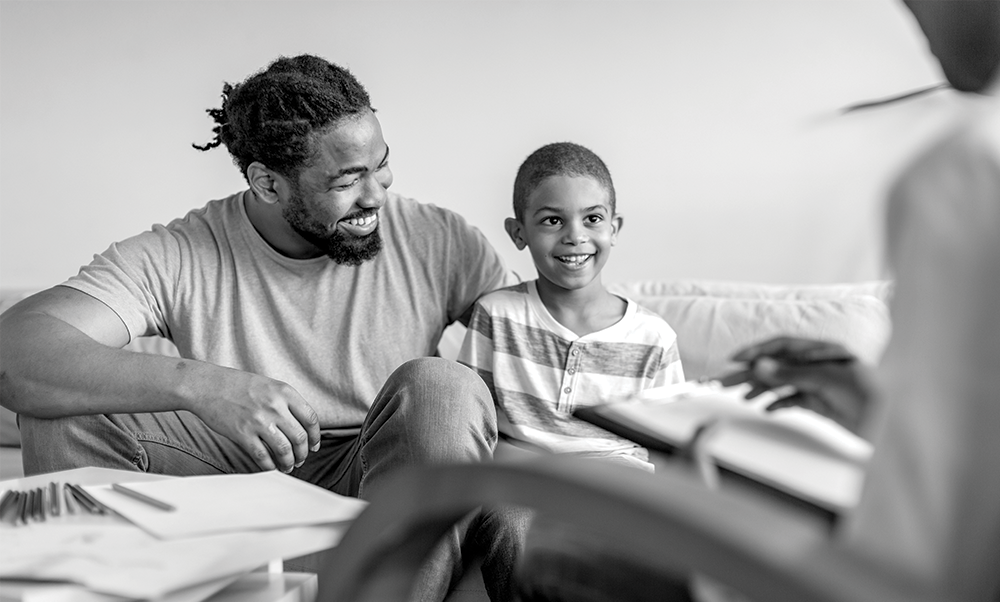 Why is it important for young children to receive mental health support?
One of the many reasons we encourage early childhood counseling is to address issues or life events as they happen. Early intervention is important for a child's development so they are able to cope with adverse life events now and in the future.
When a child does not receive needed mental health counseling, their future growth and development can be impacted and troublesome behaviors can become chronic or habitual.
With individualized interventions, our team aims to give your child the tools to overcome difficulties and instill the skills needed for lifelong resiliency.
Our approach to treating
children
When working with children, our mental health professionals use techniques appropriate for a child's stage of development.
Common interventions used include art therapy, play therapy, animal assisted therapy, and music therapy.
If a therapist determines your child needs services outside of our purview we are happy to connect you with professionals who can help.
Group therapy
Participating in group therapy is a great way for children to practice social skills while furthering their treatment goals.
Some examples of therapy groups we offer include:
Nurturing Play Group for Children and Caregivers
This group is meant to carve out a weekly space for caregivers and children to bond and support the child's mental health needs with the guidance of a therapist.
Caregivers will learn the attachment-based skills they need to better understand and meet their child's emotional and developmental needs through play while receiving support and connection from other caregivers in the group.
Social Skills Group for Kids
Social Skills Group for Kids aims to teach children foundational social skills to make friends and be a good friend. Participants will be able to practice these skills with other members of the group.
Early Childhood Consultants
AllHealth Network has partnered with the Office of Early Childhood to offer three clinicians who provide consultation and training to childcare providers within Arapahoe and Douglas Counties. Early childhood consultation provides education as well as linkage to resources and support for young children, their families, and the providers who work closely with them. This service can occur virtually, onsite in childcare centers, or in homes where children receive childcare.