AllHealth Network offers mental health and substance use treatment through Telehealth. To learn more visit our Telehealth Services page.
Interested in finding a therapist?
Check out NPR's Life Kit podcast to learn more about "How to Start Therapy".
To hear tips to help make therapy work for you as you prepare to pick up the phone to schedule an appointment. AllHealth Network has licensed clinicians as well as therapists in training who are available for individual, family, couples and group therapy.
Individual Therapy
The most common reason why people come to AllHealth Network is for one to one therapy with our caring clinicians. Many individuals, couples, and families seek care during a stressful time in their lives. We offer treatment that gives you the chance to see your challenges in a new light and to make effective changes that work for you.
Some of the key issues we work with during individual counseling or psychotherapy may include:
Stress
Life/work/school transitions
Relationship struggles
Self-esteem
Grief/loss
Anxiety
Depression
ADHD
Trauma
Loneliness
Together, you and your therapist will have an opportunity to talk through ongoing, past or current issues based on a personalized treatment plans with goals you identify.
All clients start with a face to face clinical assessment with an intake clinician who will determine the best match for you within AllHealth Network. Once you begin therapy with your assigned clinician, each session lasts approximately 45 minutes.
We offer short-term, solution focused brief treatment as well as more long-term psychotherapy for mental health conditions.
Families are encouraged to participate in treatment with their child or adolescent.
Clients and therapists work together to decide the best approach for care.
We have staff who specialize in EMDR, DBT, Internal Family Systems, Cognitive Behavioral Therapy, Trauma-Focused CBT, and the Gottman Method.
We have almost 200 clinicians working in various programs across our Network—20 of whom are trained in Dr. Brene's The Daring Way™ to provide powerful conversation with clients who want to live freely and authentically.
Individual therapy is available for children, adolescents, adults, and older adults in these locations:
Littleton, Parker, Castle Rock, Centennial, DTC, Highlands Ranch
Group Therapy
Group therapy is a powerful and often under used form of treatment. The benefits of being able to share one's experience in a group has been found to result in greater connection with others, healing, and a strong sense of community. Groups are offered for certain populations (e.g., adolescents, adoptive parents, women) as well as on specific topics such as emotional regulation, resiliency, addiction, and more.
AllHealth Network offers both skills-based and process groups. Skills groups are typically time limited (2-6 months) and the focus of each group is to learn effective and concrete ways of coping, diminishing mental health symptoms, or improving communication.
Process groups are more open-ended and ongoing in scope. People often learn a tremendous amount about their interpersonal styles and habits, especially how they relate to and impact other people. Process groups are a way of receiving support and challenging one's self for growth.
Couples Therapy
Love and connection are fundamental to who we are as human beings—but the process is not always easy. Our therapists believe in the power of communication and can offer guidance and support to provide a safe space for both people in the relationship. We provide counseling services to all couples regardless of sexual orientation, religion, race, age or marital status.
Family Therapy
Family dynamics are complicated. They are constantly changing and evolve over time as the family's circumstances change. Families may face a challenge due to a new addition to the family, the loss of a loved one, a relocation, a conflict or something else. Family therapy is available to help resolve conflicts, to improve communication, and help you understand one another better. Treatment is often short term. It may include all family members or just those willing to participate. Your specific treatment plan will depend on your family's situation. Family therapy sessions can teach you skills to deepen family connections and get through stressful times, even after you're done going to therapy sessions.
Support for Families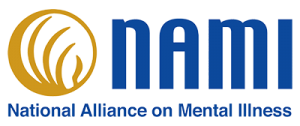 AllHealth Network has a close partnership with the National Alliance of Mental Illness (NAMI) Arapahoe/Douglas Counties. We host a number of the NAMI sponsored classes and education for family members on a regular basis. Find out more about NAMI programs here, including how to access the volunteer law line for legal assistance if a family member is connected with the judicial system.
Families often seek information and want to know more about treatment options for their loved one. We can help provide general information about the treatment options at AllHealth Network and what families can expect with care. Call 303-730-8858 for more info.