If possible, please complete all intake forms from the link texted to your phone after you have scheduled your appointment. You'll be able to fill in forms, complete screening tools about mental health and substance use (if applicable) and sign documents to get you started with services.
If you would prefer, you may also complete paper copies using the links below.
Having all of this information prepared ahead of time will save you time in the office and will be much easier for you to fill out ahead of time.
Additional Resources
Mental Health America (MHA) offers a free online screening program for individuals who want to know more about their own mental health. MHA has reported, "Taking a mental health screening is one of the quickest and easiest ways to determine whether you are experiencing symptoms of a mental health condition. Mental health conditions, such as depression or anxiety, are real, common and treatable. And recovery is possible."
Evidence-based Education on Mental Health, Substance Use and Suicide Prevention (Click Here)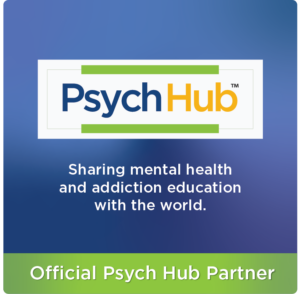 AllHealth Network is proud to partner with Psych Hub, the trusted resource for mental health information. Psych Hub offers a vast and engaging library providing evidence-based education on mental health, substance use and suicide prevention as well as other important resources, all in one place. Mental health impacts everyone. We are dedicated to providing best-in-class resources for our employees, clients, and the community.