Congratulations On Your Retirement Dr. Golosow
On July 30, 2020 Dr. Nikolas Golosow is retiring after 31 years of service to AllHealth Network and the communities of Arapahoe and Douglas County as a Medical Director and Psychiatrist. For those of you who haven't had the great honor of working with him, here is a little bit about him…
Dr. Nikolas Golosow attended Weill Cornell Medical College in New York, completed his Surgical Internship at New York Hospital (now New York-Presbyterian), and completed his psychiatry residency at Payne Whitney Clinic in New York where he served as Chief Resident in his final year of training. He retired at the rank of Colonel from the U.S. Army after 21 years of service in Hawaii, Japan, Germany, Korea, and Colorado.  He retired from the Army while working at Fitzsimmons Army Medical Center in Aurora, Colorado.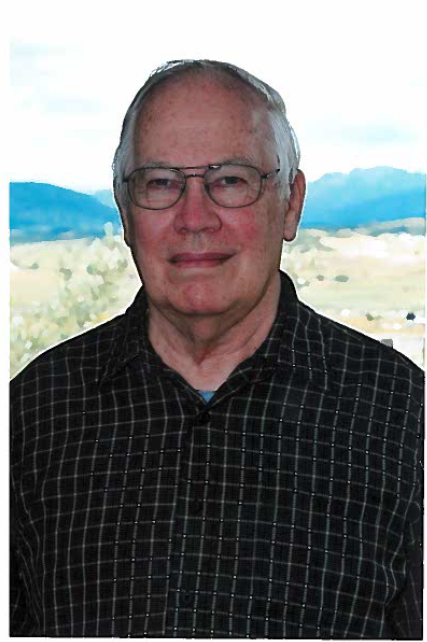 Dr. Golosow always wanted to be a physician, following in the footsteps of his father and grandfather, and considers it his major life achievement. He is Board Certified in Psychiatry and was formerly Board Certified in Geriatric Psychiatry. He also completed a Fellowship in Liaison Psychiatry at the University of Colorado Medical School. He was an Assistant Clinical Professor in Psychiatry at the University of Colorado Medical School, taught students at Fitzsimmons Army Medical Center, and supervised residents for many years at AllHealth Network. He is a member of the American Psychiatric Society and the Colorado Psychiatric Society.
Dr. Golosow is a compassionate, flexible leader with a calm spirit and a passion for serving clients. He is known for regularly going above and beyond for his clients, and for the good of the agency.
The Executive Committee would like to thank and recognize Dr. Golosow for his service to our organization and community. Dr. Golosow received the award pictured below and the following letter of appreciation.
Dear Dr. Nikolas Golosow,
As you reach retirement, we would like to commemorate and thank you for your 31 years of dedicated service to AllHealth Network and the community. With this milestone, it's important for you to know that you've made a significant difference here and impacted the lives of so many. For that, we are incredibly thankful.
Throughout your career, you've reached out to others compassionately and generously. You've met and surpassed many challenges. You've accomplished a great deal while respecting others and providing many with a path to follow. Your achievements and dignity have not gone unnoticed.
During your 31 years, you have:
Dedicated yourself to the communities of Arapahoe and Douglas Counties as a Psychiatrist and Medical Director at AllHealth Network;
Served under five different CEOs;
Selflessly served the community by holding down several psychiatrist positions at one time including working at St. Joe's Outpatient Clinic while working at AHN and while in private practice;
Utilized your ability to speak Russian to provide services to all of our Russian speaking clients who need medication management;
Always put the agency first and have readily stepped up, been flexible, and gone above and beyond for the good of the agency;
Been seen as a leader with a calm spirit, a passion for serving clients, and one of the hardest workers we know;
Connected with nature and developed a serious hobby of collecting minerals and gemstones in the Colorado mountains; and
Served 21 years in the military, retiring at the rank of Colonel from the U.S. Army.
We are honored to have shared this journey with you and you will be greatly missed. Congratulations on your well-deserved retirement.
We are pleased to join your family, friends and colleagues in recognizing over 30 years of service to our community. Please accept our wholehearted thanks and best wishes on this day, and in the years ahead.
Sincerely,
Representative Meg Froelich
William Henricks, President & CEO
Dr. Ryan Moroze, Chief Medical Officer
Cynthia Grant, Chief Clinical Officer
Keith Larson, Chief Financial Officer